Luxury at its Finest
That has been the tag line for the Union Bank Inn in Edmonton for many years, and I couldn't have come up with a better one if I tried!
Located within the historic Union Bank of Canada Building, the Union Bank Inn is not only the ideal property for our downtown corporate clients, but also ranks among the most romantic hotels in Edmonton. We invite you to experience our lavish accommodations, elegant Banquet Facilities and Fine Dining at Madison's Grill. Ranked among the Top Hotels in Downtown Edmonton, the Union Bank Inn is dedicated to ensuring our guests experience Luxury and Comfort during every stay.
~ www.unionbankinn.com
I've said it before, and it is still true today – one of the BEST parts of my job is getting to work with people, follow their careers as they ebb and flow, and watch companies – and their employees grow and change. These relationships really are meant to last. And from time to time, I come across an entrepreneur that just inspires me to really step up my game (not just in business, but in all ways – including the occasionally splurge on a new pair of pumps!), and Owner, Shelley Klein, is just such a woman.
If you've ever been to the hotel (or even its restaurant, Madison's Grill) you'll likely see Shelley in the background, doing her quality control checks and making sure everything continues to run smoothly.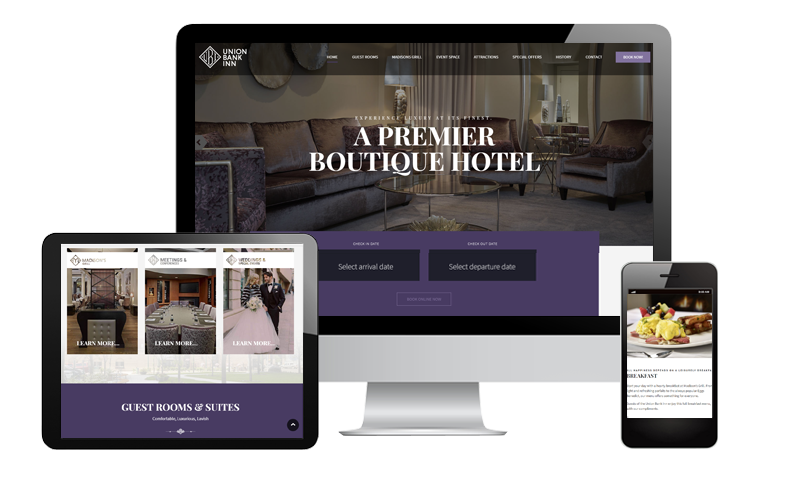 I first met Shelley from the Union Bank Inn when I was in my early to mid-twenties. Back then, and so early in my own career out of school, I had never met a more defined (and refined!) woman… a true #bossbabe (and that was before hashtags were a thing!). It was only natural for her to be the first client that I interviewed for our blog, and I am so happy to call her one of my longest running clients, and a true friend.
I have spoiled myself with weekend stays at the hotel, and have frequented the restaurant quite often, on my own or with clients. It really is a true gem in the heart of our city and I recommend it anyone who visits.
The creative flare doesn't stop at the hotel! When she's not ensuring the best meals at the restaurant, or designing the most luxurious guest rooms in town, her and Wes can be found renovating (with their own two hands!) the family lake house, making it a welcome home away from home for any wandering guest. Her hospitality gene runs deep!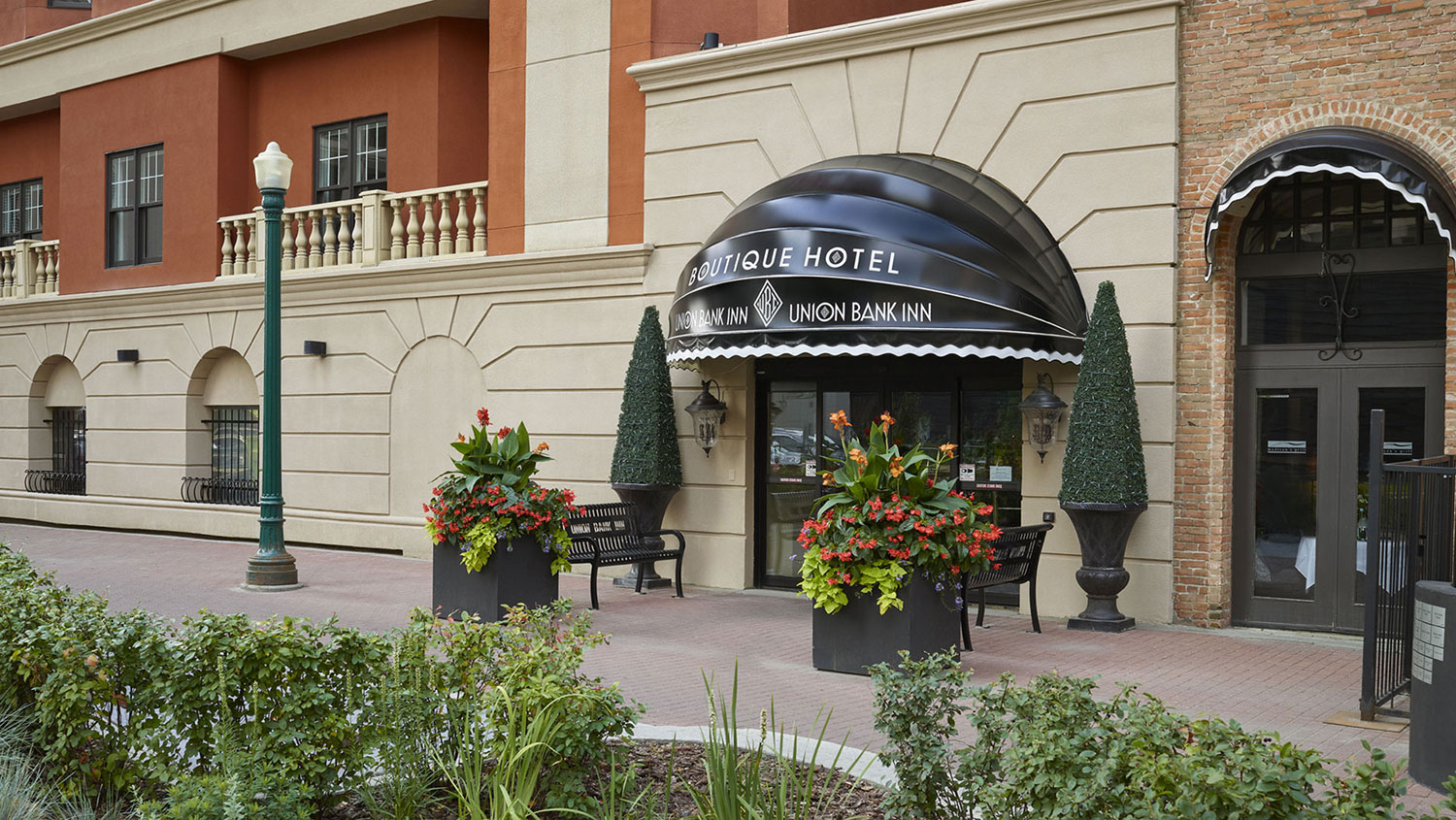 A Premier Boutique Hotel
"How did you get started in the hospitality industry, and when did you know it was your passion?"
Truthfully, I started in January 1981 right out of High School at the Nisku Inn as a waitress. When I started there, I was not completely sure what I was going to do with my life, as most people out of high school feel. On my list of possibilities were Flight Attendant, and RCMP officer (quite the unusual list, isn't it?). I didn't have the money to go to University, so I thought I would pay my way through while I figured it out.
I worked nights and got my Business Degree at Grant McEwan and was a Manager of the Restaurant I worked at by the time I was twenty, all while still finishing my degree. I ended up just loving the hotel business the more that I got into it. Not the restaurant business, per se, but the hotel business with all of its layers and departments having to work together – the operation of the hotel, making things work well, and more importantly, making people happy. From there I eventually moved, and ended up working at a hotel in Red Deer before moving to Edmonton to join the team at the Convention Inn (which later became the Delta). I stayed there for nearly fourteen amazing years – some of the best of my career! So many happy memories working with many great people.
"What is your official role with the Union Bank Inn, and when did you start there?"
I came on board as General Manager in March 2000. I felt it was time to move on from the Delta. I resigned after working a lot of heavy hours for years on end. Wes and I had married a few years before and he supported and encouraged my need for a break and something new. I left in January, painted a couple of rooms in my own house,  got my Realtors License, and then immediately came to Union Bank Inn.
In the early years, I did most things myself, and overcame many challenges assembling a great team, making it what it is today. My husband eventually sold his interest in his oilfield electrical business in 2003, after a near-move to Kelowna, we  decided to stay and buy into the Union Bank Inn in 2003. We have been rock 'n' rolling ever since.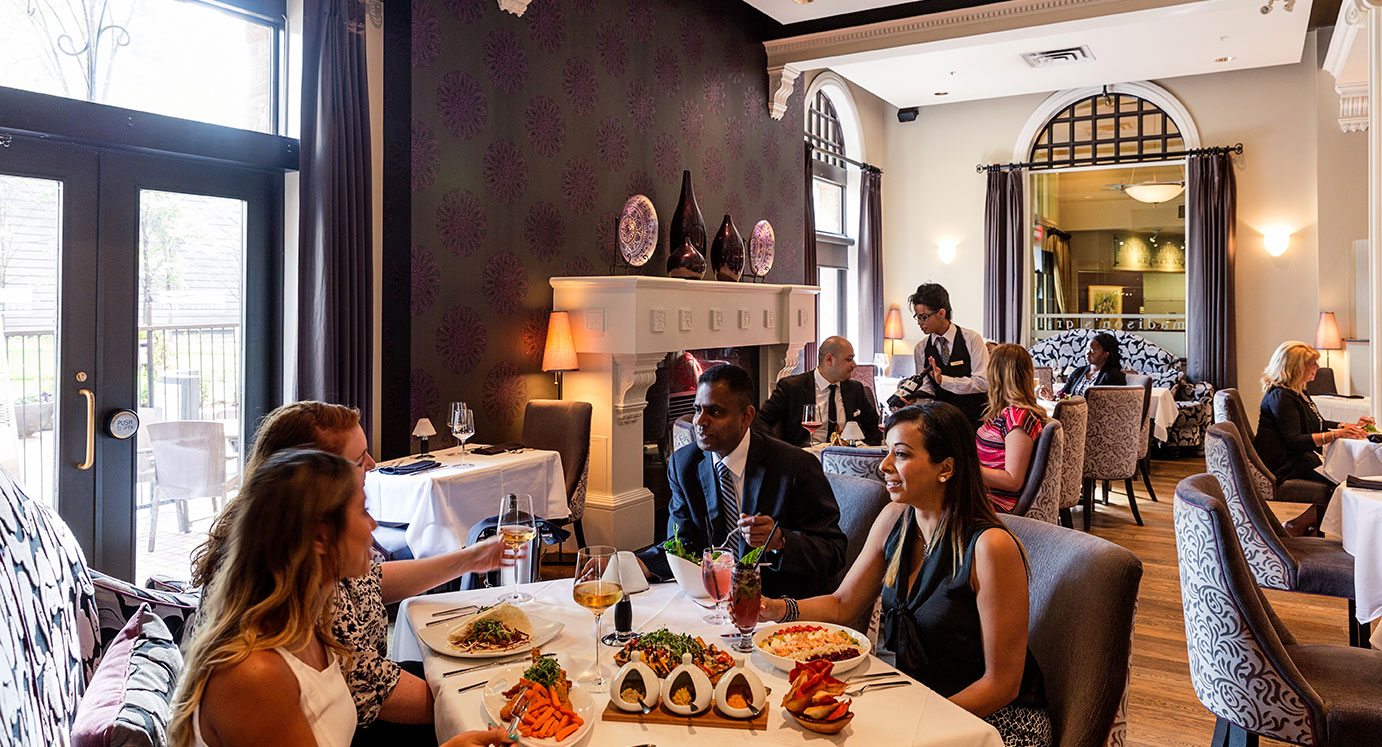 "Edmonton has a very small number of boutique hotels, but the Union Bank Inn is one of the most established; having worked with the Inn for such a long time, what differences do you feel have the most impact for visitors who decide to share their time in our city with you?"
We have a great location in the heart of the Business and Arts District with access to everything, from both a business perspective as wall as for the leisure traveler. The Arts and the ICE District are both within walking distance.
We also stay true to brand, both maintaining the familiar, while constantly evolving our facility and offerings. Most of all, however, we have a great staff with the same vision and core values – this is key!
"What has been your most fun memory while working at the hotel?"
This business is never boring – no two days are the same, and you meet many interesting people. I cannot think of any one. Most recently, we took our key staff members to see Oprah. It gave me more joy seeing their reaction to her, and doing something for them, than even being there for myself. That experience really stands out.
"What do you think has been your greatest challenge, and how have you (or are you still) working to overcome it?"
A challenge in the Edmonton market, (really, for the industry as a whole), is a skilled-labour shortage. It has been a challenge for many years – maintaining and keeping good people. We have been fortunate, and have many good people who have been with us 15+ years… and that's pretty special.
Economic conditions in Edmonton these past few years  has not made it easy either, but we see change on the horizon!
Another challenge to our industry now is AirBnB.
For us, however, it's about having an identity, giving a quality product, and having our guests taken care of by sincere warm professional associates.
Just as important – this business is always about EVOLVING. You must evolve as the market place and client needs change
Every year when we plan our budget for the next year we choose our priorities. It is never the same from year to year. For example the year before last, with the changing nature of catering bookings, and the fact that we also have 3 other events spaces, we held our last event in the Ballroom and closed it down, converting it to much-in-demand guestrooms, which has worked very well for us!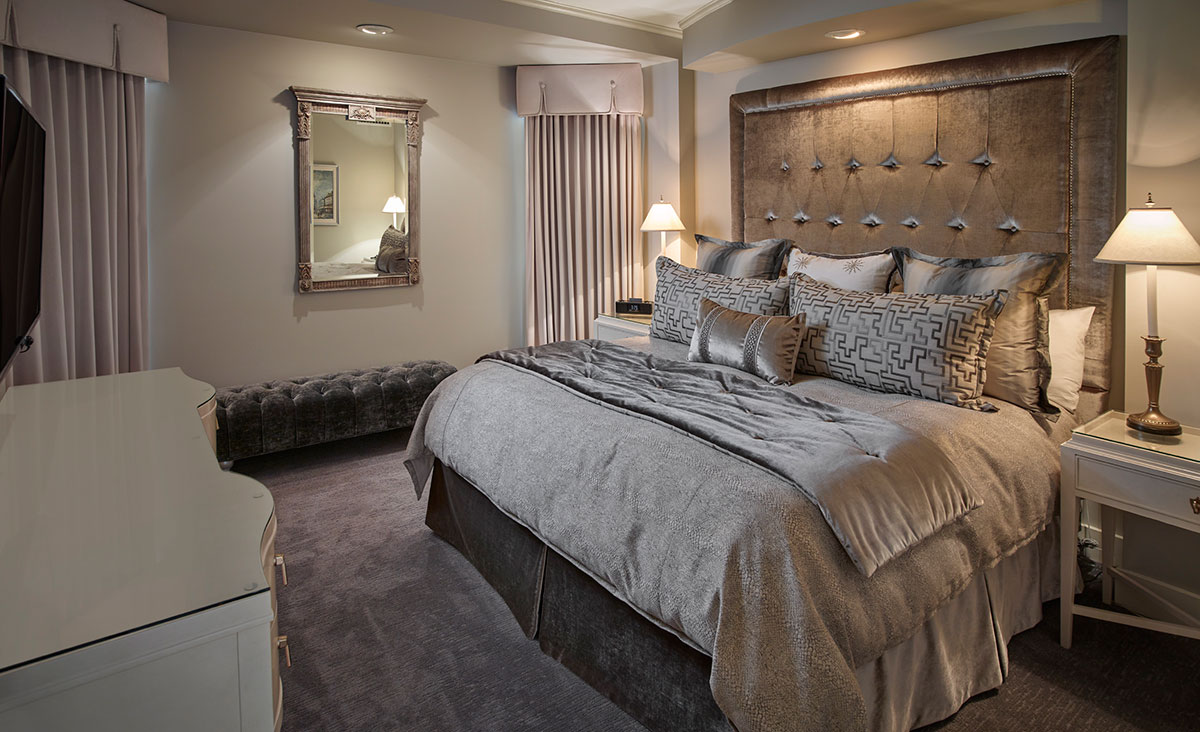 "Thank you so much for taking the time to do this interview with me! And since we love to get to know our clients behind the scenes, tell us a little more about you – what do you love to do when you're not making your own clients' days better?"
I grew up on a Farm near Pigeon Lake. I lived on the back of my Palomino Quarter Horse, Duke! I'm a farm girl for sure! To this day I need the country life, but I also need to be close to the action. A balance of both.
My husband, Wes, takes care of the physical building, the mechanical and overall repair of the Union Bank inn, which is an equally critical part of a good hotel. Working together we do have to be careful about maintaining our relationship and private life. As much as it is a gift to work together, it is not always easy. He has been an amazing support and ally.
When we aren't at the hotel, we enjoy our well-earned down time just outside the city at our rural lake, 65 acre property. We live there with our dogs – a German Shepherd – Sedona, a Jack Russell/Yorkie – Chester, and newest addition to our pack, a stray we adopted this past year, a Border Collie named Gypsy. We also have our horses, Badger and Pony.
We like the quiet contrast of the country, compared to our daily activities in the heart of the city. A little while back, we sold our Arizona property, and our Sherwood Park acreage, and moved out to the lake! Here, we have no end to renovation projects to keep our hands busy. In our down time, we love to ride our horses and get out onto the water in the summer, or snowmobiling in the winter. We have all the recreation we need right at home!
Where will we be in in five years? We hope to be stepping away more from the business and slowing down and working towards semi-retirement.
Shelley Klein
Owner, UNION BANK INN.