Highly motivated employees can make a significant impact on meeting your business objectives and overall job performance. Besides, who doesn't want to see smiley faces first thing in the morning?! It is one thing to hire the right people to do the job, and then another to manage and keep them engaged. I am here to share my tips from the employee's perspective (for now – who knows, maybe I will be a big boss lady in the future, lol).
Let us begin!
Provide supportive leadership
Supportive leaders always work closely with their employees. I don't mean to blow my boss's horn, but she sets a great example of accountability for her employees, particularly for me. I know I can always come to her for advice, feedback or just a sympathetic ear.
Trust will help your employees stay focused and develop new talent or skills. Set high expectations and be sure to let your employees know that you believe they can succeed at whatever task you give them.

Encourage teamwork
Productive teamwork can turn your office into a more pleasant place to be. Here is some of the things that you could start implementing in your workplace:
Have a room for healthy competition in your work setting.
Recognize and reward great performance.
Allow self-expression.
Keep in mind that communication is an integral part of a relationship. Thus, communicate clearly with the employees what you expect from them.
Ask them what they want
Instead of trying to guess what's most important to your employees, sit down with them and find out what they objectives are. Sounds cray cray, am I right? Doing the unexpected might be the best thing you can do for your company. Plus, it creates transparency and fosters closer relationships.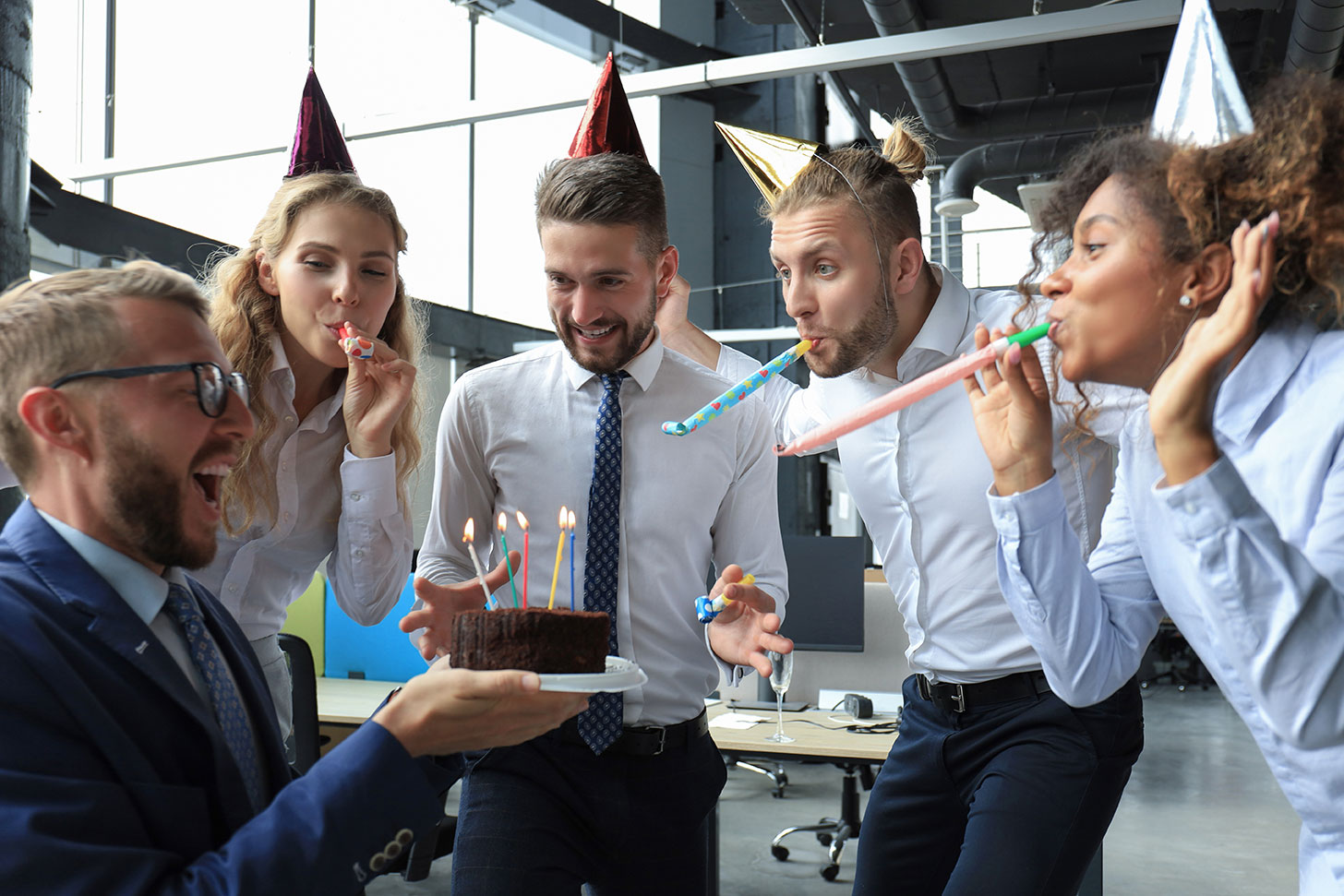 Share your ideas with your clients!
One of the great things about any company that you work with is seeing how awesome they treat and respect the people who bring the magic to life. We love seeing social media posts from our clients celebrating staff birthdays, or milestone for their office family. These pieces become a part of your company's brand identity, and can really make a different when a new prospective client is evaluating your website, deciding if they want to invest in you.
Whenever appropriate, we try to encourage clients to include a section on their site about what their staff engagement or benefit programs include. It's great for people who might want to apply at your company, but also great to share a little of your corporate mandate with new users.
If you'd like to review some of the options for including this on your site, let us know. We'd be happy to help!
Ta-ta for now,
Kate