Kate is here again! This time, we are going to answer one question that we are hearing a lot from our clients right now – "How do I acquire new customers in the midst of challenging economic times?" (especially when funds are limited, and we are all working hard to come back from the changes COVID-19 has imposed upon us).
While client acquisition is always fantastic, what you're likely really looking to do is increase your revenue streams.
New clients are a great way to do that, but for most companies, it costs money to acquire new clients (a lot of money), and, well, let's be honest, with everything the first half of 2020 has thrown to us, the coffers are likely a little thinner than you'd like.
Take heart! It is possible to start generating income without rushing after new clients right now. Maybe it is time to get creative on engaging with and generating cash flow with your existing clients.
Let's think about it:
You already know these clients (hopefully personally and one-on-one)
You have a trusted relationship with them
You can be confident in their ability to keep their financial obligations to you
They already rely on you as their trusted service provider
I'll share some key tips below on this type of engagement, and coupled with a great promotion or discount, offer to defer payments, or even a little freebee incentive, you can start generating activity with your existing clients to bridge the gap while you traverse your own recovery plan.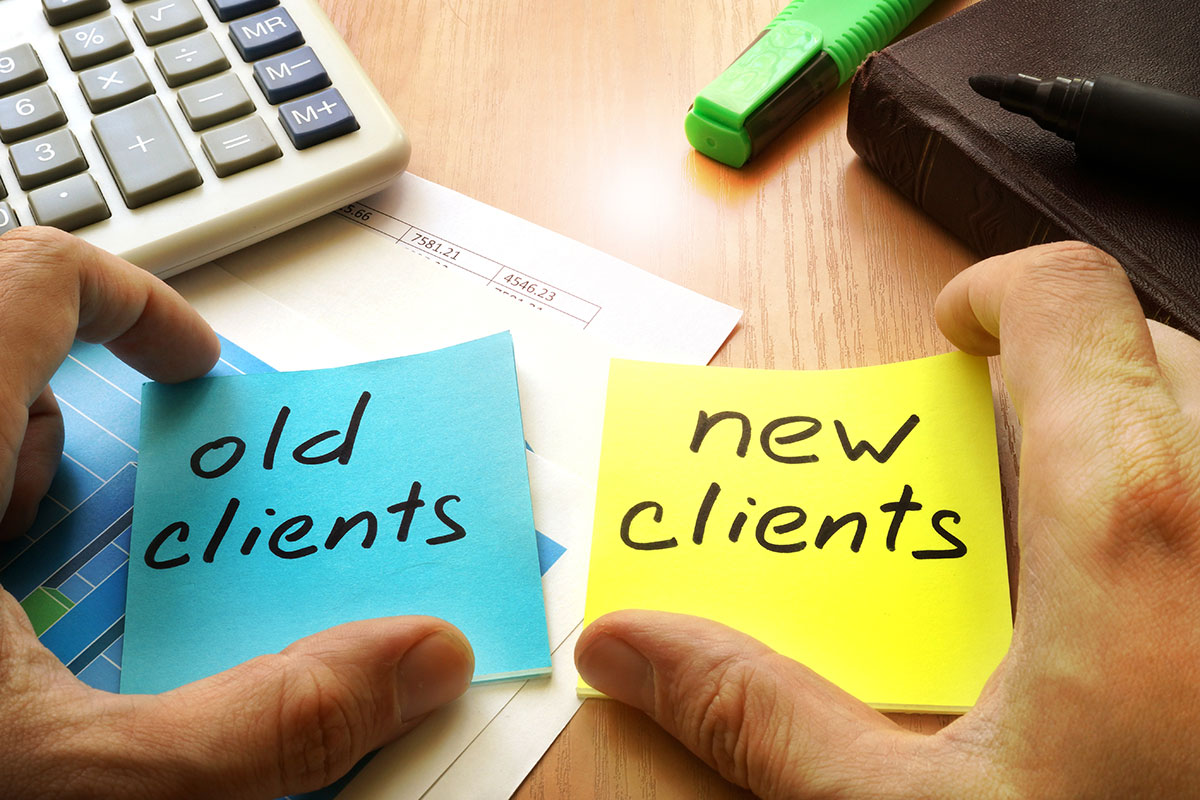 Promote your brand initiative
Whether you are selling products or services, it is important to accentuate your company's history and past accomplishments. There are thousands of companies out there who are just as experienced and goal-driven as you are. What makes you different from the rest of them? What services and special promotions can you offer your clients that would turn them into raving fans of your business? Communicate your company's value as much as you can.

Add a personal touch to your relationship
Now, just to be clear – I am not endorsing fraternization with that subheading. I am, however, encouraging you, the reader, to add a "human component" to your communication with the clients. Handwritten cards are still à la mode, just like customized emails and gifts are. Nobody wants to receive a generic newsletter with the words, "To Our Dear Valued Customers" or a phone call that starts with "Your call is important to us". It is something that puts off "Yours Faithfully" right off the bat.
How can you make your communication less formal yet professional and caring? Easy peasy.
Handwritten cards. (The message is important yet not the most valuable part. It is the way you put things forward and deliver on your promise);
Customized emails. (Better keep it short but personal);
Check-in phone calls.
"Why can't I just send an email and be done with it? Emails are also personal", you may ask. Indeed, they are. Nonetheless, people want that human touch we have talked about and the best way to show it is to give them 5 minutes of your precious time. "Hey, it is *Your Name* from *Your Company* calling! Just checking in to see how you guys are doing. Is there anything that we could help you with at this time? No? Great! Always know that you can reach out to me at ……-…. Bye now!"
If you are checking in with your newer customers, it would be a good idea to inquire about their experience with the new product or service. Don't ask for reviews right away. Give it at least 2 months and a couple of check-in phone calls to ascertain whether it is reasonable to ask for referrals or testimonials. Most clients are happy to provide a review themselves if they are satisfied with the purchase.
Incentivize purchases
Customer loyalty program. Frequent giveaways. Contests. Free monthly services/discounts.
So many ways to win customers and show them that you care.
Set aside a monthly budget on marketing and customer incentives.
Give back to your most valuable clients;
Spend some money on boosting your social media presence. You are going to be amazed with the results.
That's it for now. What do you think about these tips? Are you already implementing some of these strategies? Share your success with me!
Until next time,
Kate