There is major issue right now when it comes to browsing websites online that the vast majority of business owners appear to be unaware of.
As of March 2018, the Google Chrome Internet Browser is currently used by nearly 60% of all people Worldwide.
And starting late last year, Google slowly introduced a new policy whereas anyone who goes to a website that does not use a SSL certificate, and has a form (such as a contact form) on their site, will be met with a warning that they are about to visit an unsecure website.  This warning message looks like this: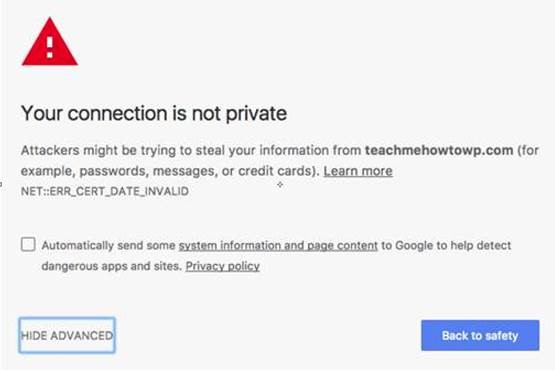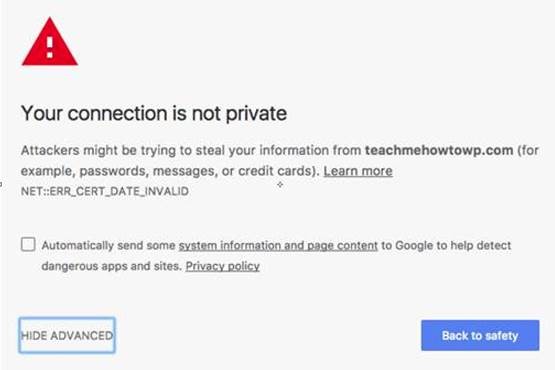 Forbes Magazine wrote an article about this back is the fall of 2017: https://www.forbes.com/sites/kevinmurnane/2017/08/22/chrome-will-soon-warn-you-about-unsecure-websites-should-you-be-concerned/#e82e25c17e37
This is a MAJOR issue in the business world.  And what's worse is that most business owners will never know it is happening to them because if you go to your own website, there is a high probability that the website has already been cached (stored) in your browser's memory from before, and so you will likely never see this issue as a business owner yourself, unless someone new going to your site bothers to take the time to contact you about it.
What's even worse, the only way after seeing this warning to get your site, is for the user to click on the advanced button which gives them the option to go to your site with a warning that says basically says "do so at your own risk".  Yikes! I don't know about you but that would scare me off as a potential customer.
So the problem is, how many new potential clients have come to your website and seen this warning, and subsequently left without ever seeing your site?  And did you pay for that traffic to your site?
This can have a serious affect on many small businesses that rely on new leads from their website for their business.
So What Can You Do?
The solution is quite simple. You need to get a SSL certificate installed on your domain for your website. What is a SSL certificate? Here is a breakdown of what it is and what it does:
A security technology that provides an encrypted link between your web browser and the the server where the website is located
authenticates the owner of the website,
ensures that the integrity of the data being transmitted has not been compromised
There are other advantages to having a SSL on your website including SEO amongst other things.
There are also right ways to do this and wrong ways to do this.
As a web development company that has been providing website design services to small businesses throughout Alberta for the last 18 years, we know just how important educating our clients about issues as important as this can be to everyone in the small business world.
I hope this article has been helpful too all small business owners and managers who read it.
If your business needs help with a SSL or you need a dependable web design company with outstanding support and the experience needed to get your business results, get a hold of us.  We're happy to help.