Social Media Security and Hacking Threats
Thursday, May 7, 2020 |  12 noon MST
LIMITED SPACE AVAILABLE
Social Media is often the starting point for other types of cyber attacks. Hackers look for clues on social media especially when they are going to commit social engineering cybercrimes like phishing.
In this webinar you will learn:
Statistics and common social media hacks that likely affected you
The three main risks of cyber crime originating on social media
How to assess your risk and protect your business
Mobile safety
Password safety
tips and tricks to protect your business from other threats
---
Presenter Bio 
Daniel Mitchell has led the ALT-Tech team for over 10 years. His experience in the IT Management and Cyber Security industries dates back almost 20 years. Daniel has worked in both the public and private sector for companies like HP and the R.C.M.P and had been awarded the Queen's Diamond Jubilee for advancing the R.C.M.P Major Case Management Electronic Investigations.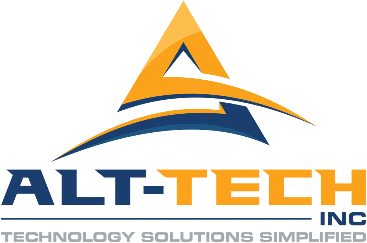 TO JOIN THIS WEBINAR ON MAY 7, 2020 AT 12:00 P.M. (MST), FOLLOW THIS LINK:
If you would like a reminder on joining this meeting, email concierge@sitewyze.com and speak with Kate.