For our Valued Clients,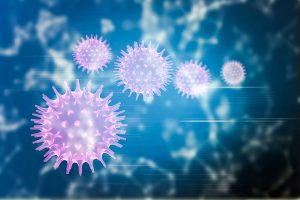 In this time of uncertainty, the safety and well-being of our clients, staff and communities is our top priority. We're reaching out to let you know that we are here to help!
Our offices will close for the safety of our staff, however I and the team will continue to work diligently for you from the comfort and safety of our homes. We will continue to be available by phone and online technical support, as well as conference calling and remote sessions. Our staff and associates are committed to delivering the products and services you rely on to provide online support and security as well as peace of mind.
Connect with us in a variety of ways:
By Phone: simply call directly at 780-702-2706
By Text: reach out to me (Jennifer) directly at 780-908-5366
Online: Visit www.sitewyzesupport.com and use our help desk and ticket system to access support online – anywhere, anytime
Connecting with your clients
We understand that keeping your own clients informed at a time like this is very important for the health of your own business. We want to offer to assist with this as much as possible, free of charge. If you need assistance adding notices to your website regarding office policies, closures, or other updates, please feel free to reach out and let us know. Because of the need and speed of updates coming in, we have created a standardized approach to adding these notices. This will allow us to add the notice to your site quickly and efficiently. Simply email these to jenn@sitewyze.com or support@sitewyze.com. We will activate these features as quickly as possible. 
Staying safe and informed
Although Health Canada has classified the risk to Canadians as low, we're taking extra precautions to protect our clients and staff. This includes encouraging and supporting staff to stay home if they are unwell, providing regular prevention best practice updates and following all government recommendations.
We're committed to doing our part to help slow the spread of this new virus. When possible, we encourage social distancing, as recommended by the Public Health Agency of Canada, and suggest that contacting us via phone, email or online is preferred during this time.
As things continue to change, the amount of information can feel overwhelming. To stay safe and informed, we recommend that you:
Refer to the Public Health Agency of Canada for reliable advice and news
Thank you for your patience, understanding and trust in the SiteWyze Team.
Jennifer Henry
Owner, SiteWyze Solutions