Tips for Business Video Conferencing
In this ever-changing world of social-distancing and working from home, entrepreneurs know that they have to keep the wheels turning on their business – to keep things moving, to maintain their staff salaries, to make sure there's a job to come back to when the dust settles.
Thankfully, we live in a most advanced day and age where solutions for video conferencing already abound, and most of us have already been using this valuable resource for quite some time.
But for those of us new to video conferencing, it can feel a little daunting. Afterall, how we think we look in our selfies is always different from when someone else is holding the camera, isn't it? So, how do we ensure that you and your business are best represented in a world that is quickly relying more and more on online streaming to connect?
(If you have not yet begun the process to develop an online strategy for your clients and team, please speak with us and we can get the ball rolling for you right away.)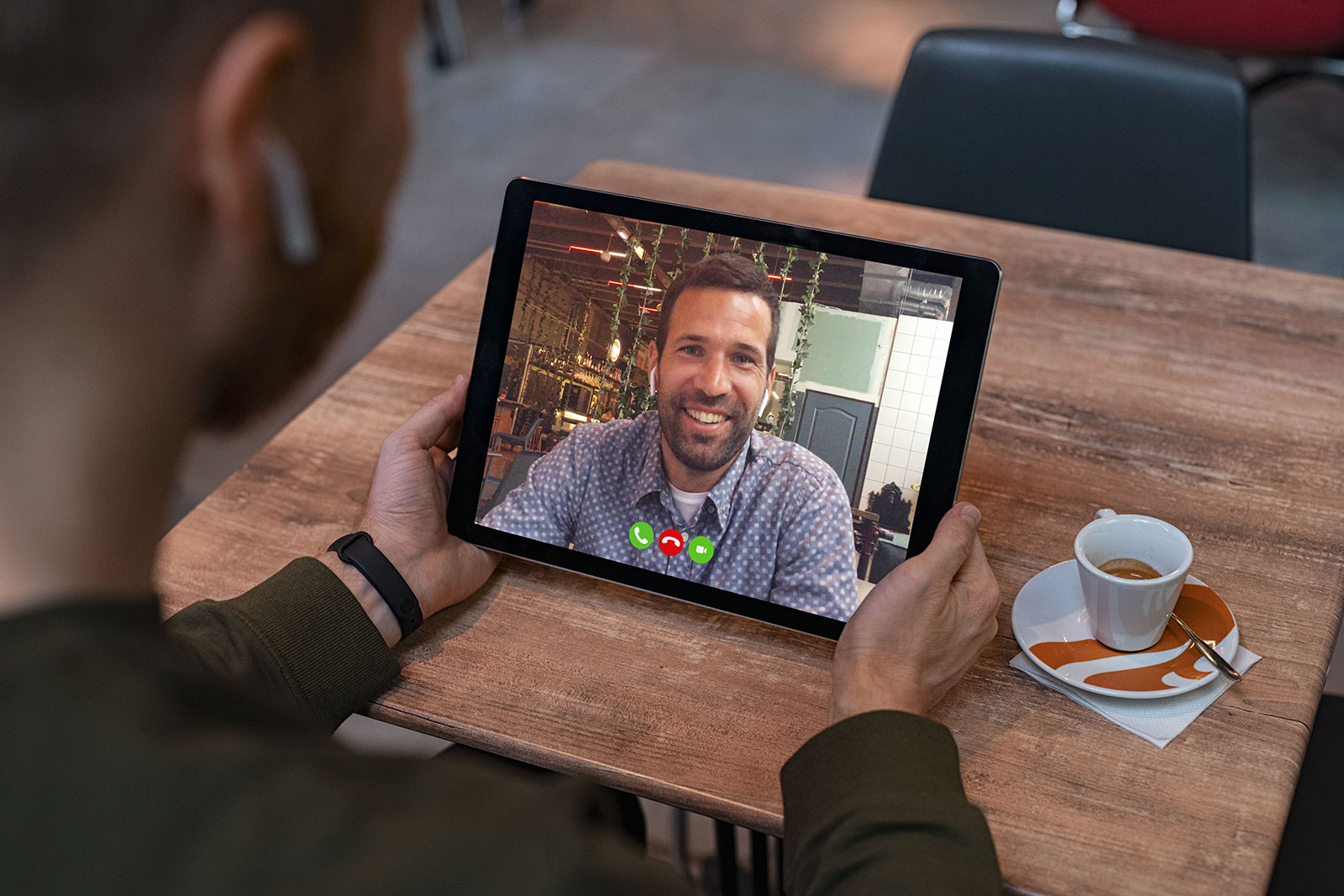 Video Conferencing Etiquette
A few years back now, when video conferencing was still in its infancy as a mainstream solution, several articles were published by creators of these various programs. The truth is, the etiquette back then is not much different from what we see today. Let's review some of the basics, and see where you and your team fit.
Before Your Meeting:
(adapted from zoom.us)
Dress to impress.
It's easy to give in to the temptation to wear sweatpants and an old t-shirt because you're working from home.  However, your colleagues and customers expect you to have a professional appearance.  Dress for your video conference the way you would for an in-person meeting.
Control video and audio quality.
Invest in a quality webcam and speaker and microphone headset.  These provide better video and audio than your computer's built-in system. Try to hold meetings in quiet, indoor locations to control ambient noise.
Adjust your lighting.
Don't sit directly in front or beside a bright light source, or else all the audience sees is a bright light and a shadowy figure. Experiment with moving lamps and your camera until you can see your brightly-lit face on the screen.
Think about your background.
Try to provide a nice, plain background. If your treadmill is in your office and you use it more as a place to hang laundry, that's not really the best visual for your audience. You can't control everything in a mobile environment, but you should give some thought to background prior to your meeting.
Practice speaking to the camera and not the screen.
Our tendency is to look at the person on the screen, but you should look at the camera when you speak so the audience feels like you're talking directly to them.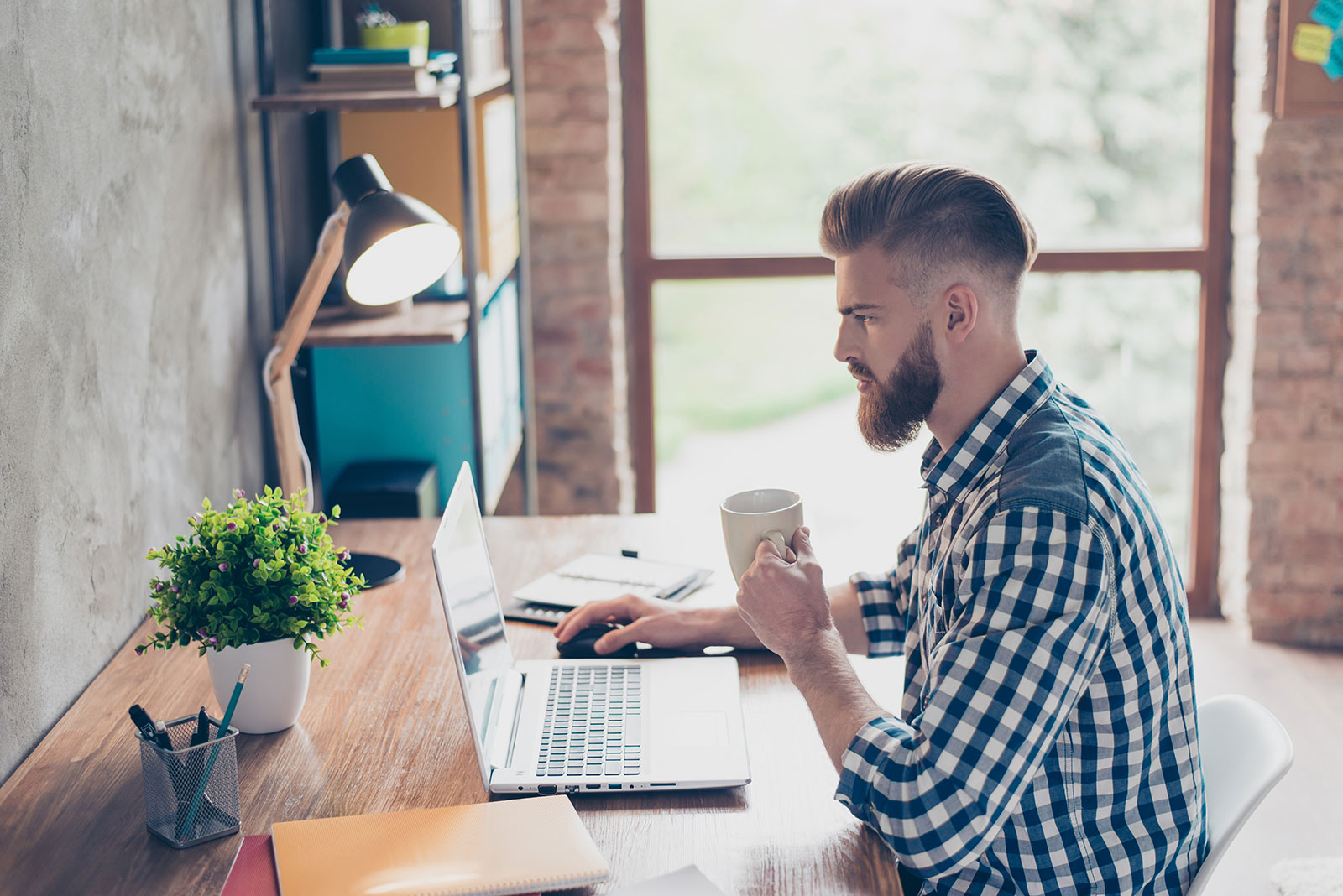 During your meeting:
Mute your microphone when necessary.
Utilize the "Mute Microphone" option that cuts down on ambient feedback for the audience. When there is a lot of back-and-forth discussion you will turn this off, but you should mute yourself when listening to a client or team member.
Use available chat functions.
You can send a question or statement to everyone or privately to a participant
Think about your actions on camera.
Always remember that everyone can see you. Someone is watching as you take a big, wide-mouth yawn, stretch, or wander around the room. These exaggerated movements are distracting to the audience and can be disruptive to the speaker. Try to stay still and be attentive – or at least act attentive!
Need help getting started? We have a solution for you!
Our team has prepared a package for you that includes the set up for one of the best industry-leading video conferencing partners, training for you and your staff, promotional materials to share with your clients and social media for your new way of doing things, as well as Quick Reference guides for your team, for your client, and even on these (and more) etiquette tips.
If you have not yet begun the process to develop an online strategy for your clients and team, please speak with us and we can get the ball rolling for you.