Remote Work Options During COVID-19
March 24, 2020 |  11:00am MST
Covid-19 is disrupting our economy and businesses across Canada. Companies must work to figure out how to operate while social distancing.
In this webinar we will discuss:
Remote work options for different types of IT environments
What is RDP (Remote Desktop Protocol) and what types of businesses can utilize it
What is VPN (Virtual Private Network) and when to use it in your business
How to maximize O365 tools for digital collaboration and remote work
Other Video conferencing tools
---
Customized advanced IT and Cyber Security for companies in an online, remote-based business world
We have partnered with ALT-Tech Cyber Security and IT Management, one of Canada's 50 Best Managed IT companies, to offer SiteWyze clients professional, industry-leading IT support services, support technology, virtual setup and management services, and much more.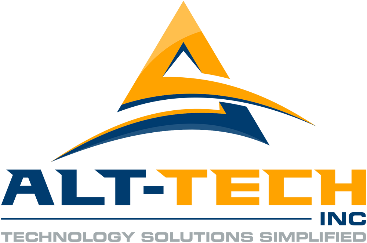 Alt-tech is an Cyber Security and IT Management firm based out of Sherwood park. Alberta. Alt-tech has been providing proactive IT management for 14 years and has been awarded one of Canada's 50 Best Managed IT companies in Canada two years in a row, 2018 & 2019.
Alt-tech's goal is to provide industry leading IT support and perform long term partnerships with customers, rather than just be a service provider. Alt-tech's experienced team, best practices and proactive approach gives clients the peace of mind knowing they are protected so they can focus on their business, not worry about down-time, disaster recovery or business continuity. 
Presenter Bio 
Daniel Mitchell has led the ALT-Tech team for over 10 years. His experience in the IT Management and Cyber Security industries dates back almost 20 years. Daniel has worked in both the public and private sector for companies like HP and the R.C.M.P and had been awarded the Queen's Diamond Jubilee for advancing the R.C.M.P Major Case Management Electronic Investigations.
TO JOIN THIS WEBINAR, TUESDAY MARCH 24 AT 11AM, FOLLOW THIS LINK:
If you would like a reminder on joining this meeting, email service@sitewyze.com and speak with Cliff.