Seems like every time we change the TV channel there's a new advertisement telling people who want to have a website how they can get one for free.
Sounds enticing, especially for those communities who are on a limited or small budget.
In this article, I'll discuss the pros and cons of free DIY website offers and hopefully you'll be able to decide whether this is the right direction to take for your town or community.
We've seen the ads, "Get a website, domain, and hosting, all starting at just a $1 per month.", or "Create your own stunning website, it's free."  But before you jump in, it's really important to know what you're getting into because there's a lot more to it than meets the eye.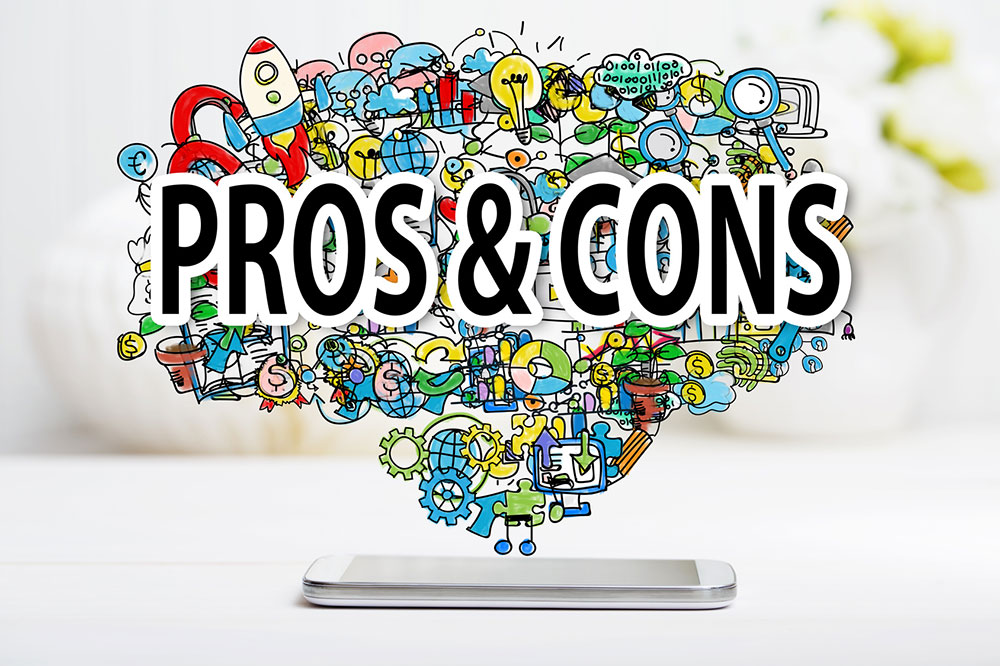 Pros
The price is right! There's no doubt that the price is about as good as it's going to get – who could complain about that?
WYSIWYG – Most do-it-yourself free website builders use a WYSIWYG (what-you-see-is-what-you-get) editor so you can drag and drop and see how your website will look as you build it.
Wide selection of templates – most DIY sites have many different types of pre-existing layouts available for you to customize.
But at the risk of sounding a little biased toward the cons side of the argument, there are many things to consider that are not obvious to most people and need to be listed in this column if the whole picture is to be revealed allowing community and municipal communications professionals the opportunity to make the right decision for their town or community league.
Cons
Free comes at a price! Although you can get a free site, usually it requires that you consent to them placing other business ads or their own ads on your site.  This is one of the biggest draw backs to the free concept as this take away from the professionalism of your site and makes it obvious that it was free to your site visitors.
Not your domain. Many free site offers don't allow you to use your own domain, instead they only allow your site on their subdomain.  For example:  freesite.com/your-community-name.  To use your own domain you usually have to pay a fee.
Lack of Professional Look & Feel. Even though the templates may look "stunning" before you customize them, what often happens is that once you've gone in and placed all your text and images, the site starts looking way less professional than what it first did when you saw the untouched template.  Keep in mind, these templates were put together by web designers who have the tools and design experience to make it look right.  It may come down to whether or not you have an eye for web design, and if you have the proper software to do good image manipulation when you need it.  If you don't, the end results can look obviously amateur, and your site visitors will know that you made it yourself – this can have a negative impact on your overall community image.
Learning Curve. Although there have been marked improvements on the building interfaces used when putting together free sites yourself, there can still be a learning curve to accomplish certain tasks, like proper image manipulation and optimization which may be a little daunting for those who are not very tech savvy.
Lacking Features & Limited Customization. Because of the DIY interface, there is a lot of limitations to the amount of customization and features that can be done to the site.  Most free sites are geared toward small businesses and not communities and therefore lack added features such as event calendars with registration, memberships, volunteer signups, polls & surveys, and much more that are important to have on a community-based website.
One in a thousand. Because of the draw of a free site, your site may end up looking like hundreds, if not thousands of other sites out there that have used the same template as yours.
Most community professionals are very busy running the day-to-day operations and simply don't have the time to learn to build their own site or make it look as professional as they would like to look without investing a lot of time and effort into the process.
Hidden Fees. The companies behind the free site offers have to make money somehow or they would eventually just go out of business.  To achieve this, you will find that there are many fees and upgrades that are not obvious until once you get in there and start making decisions and selections.
Are you locked into a contract?  If so, how long?  And who ends up owning your website and domain? Can you get access to your domain if you decide to back out?
When you are not upgrading to the paid service, what level of support can you expect when you need it?  Is it free or paid and if so, how long is the free support?
SEO – Search engine optimization is critical in today's online marketing world. With a free template site, you may be limited to the amount of optimization & customization needed for effective SEO which could in turn limit your ability to get ranked high in search engines should you engage in a search engine optimization campaign.
As you can see there are many things you should consider and may not be aware of before heading into a free service.  For those who are a little more tech savvy with interface and image manipulation and have the time and effort to put together their own site and aren't too concerned about looking more unique to others already out there, then the free site offer may be for you.
For those who just don't have the time, expertise and patience to try making a site on their own, and need the extra design experience of a web designer to make it look professional and more unique, as well as the need for extra functionality to help make the site more engaging, then a custom site from a design firm may be the route for you.
In my experience, we get clients coming to us all the time asking about free website offers.  Sometimes before they try out a free site, and sometimes after and we've listened to their comments both for and against.  Hopefully this article will help those be more informed in making a better decision for what's right for their community.