A Municipal organization is a business, with many moving parts. And as with any business, the easier you can make it for your residents to submit monies owed, the quicker you get paid, and the better your cash flow.
Another fabulous reason to start accepting online payments – the amount of time you'll find that you save is incredible! Less paperwork and man hours involved in things like data entry, trips to the bank, deposit slips, etc. It adds up!
So, how can we make that happen?
It's actually pretty easy to get started, depending on the route that will work best for you. I outline 6 popular online payment options below, but before we get into the details of each, it's important to identify the basic differences between them:
ACCESS: Some require your users to have their own accounts online, while others are hosted directly on your website
FEES: Some charge fees to the residents, while others bill the municipality monthly and/or transaction fees
COUNTRY: Some are based only in the USA or Canada, while others service both countries
HOST: Some link users externally to third-party websites, while others process directly from your website
EASE: Some are easy to get started with, and others are more complex and costly to set up
I'll include the specifics for each below, and then you decide – which one works best for you?
Popular Online Payment Processors
Below are the top 6 online payment processors that you can direct your residents to use: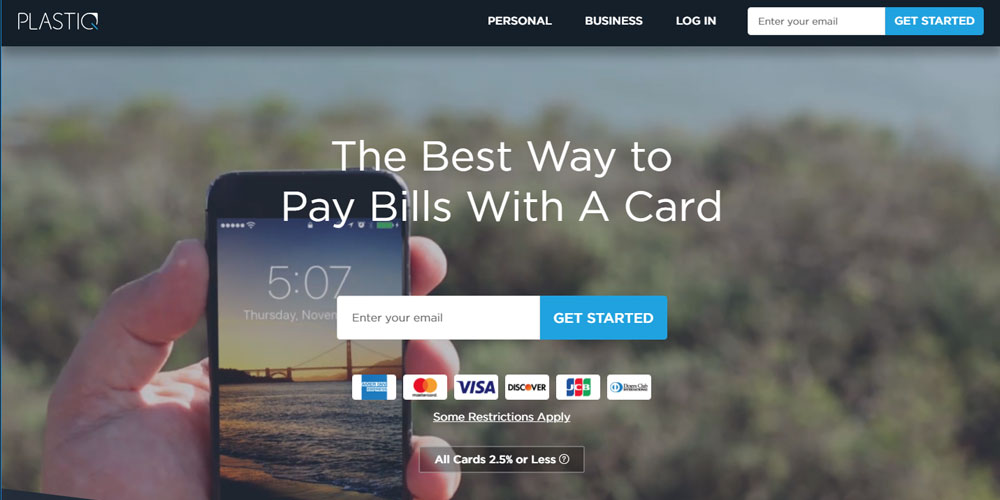 Plastiq
Plastiq is a very popular user service that makes online bill payment quick and easy in both Canada and the United States. Users can conveniently send payments via their mobile app or a desktop computer by accessing their personal online account. The user can scan their bill and send payment directly or can enter in your billing department's collection information and store the data for recurring payments. There is a small fee associated with the transaction that the user is billed for the convenience, but in return, they collect and accumulate points like any other card system to be used as rewards. Plastiq works with card networks to send you the payment via e-transfer, so there are no fees billed to the Municipality (unlike collecting credit card payments directly via your standard Merchant account).
ACCESS: Client-owned Account
FEES: None
COUNTRY: CAD+USD
HOST: Platiq.com
EASE: Simple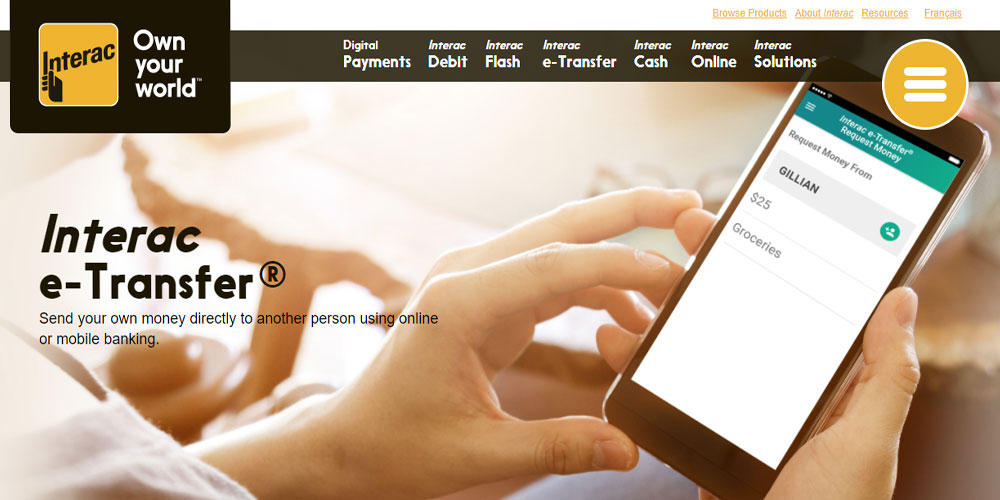 Interac E-Transfer
Interac is a fast, cheap and convenient way to receive online payments in Canada. Transactions typically only cost pennies each, and most Canadian banks include a certain number of Interac E-Transfer transactions per month for most standard accounts, so your users can often save money. It's safe, secure, and is easily recognized by users visiting your site (sign up for an account and use the Interac logo on your website). Money is sent to your payables department via email notification and is quickly deposited with just a few key strokes. Easy to implement, easy to use.
ACCESS: Client-owned Account
FEES: None
COUNTRY: CAD
HOST: Client's Bank
EASE: Simple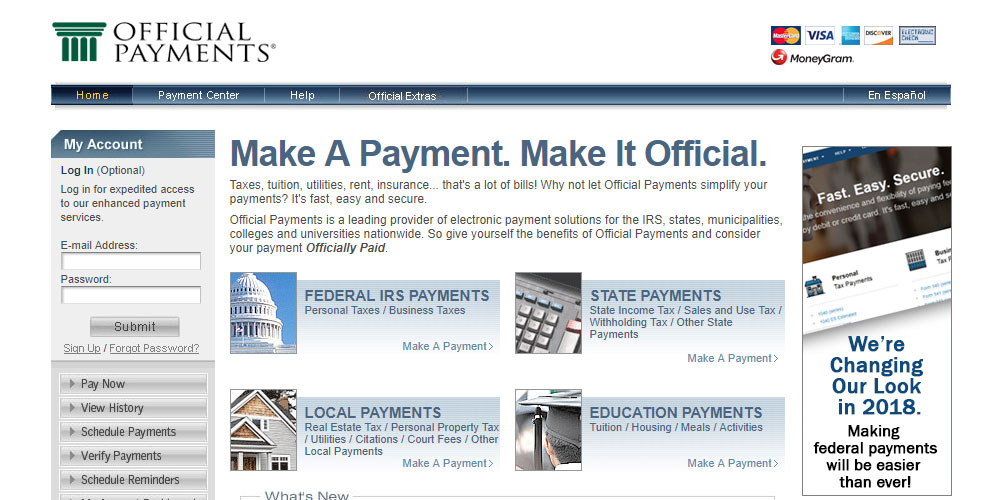 OfficialPayments.com
https://www.officialpayments.com/
Official Payments is an American company that is used by over 4600+ municipalities throughout all 50 States. It is linked to Federal, State and Local institutions for everything from taxation payments to local utilities or citations. In promoting use of this service, you would encourage the user to set up an account on the OfficialPayments.com website where they can manage all their payments, including automatic recurring ones, set reminders, and track verified payments. There is a small convenience fee for using the service which is billed to the user. From an accounting perspective, I like this program for my American clients as you can link it with a variety of partner software for accounting management an more.
ACCESS: Client-owned Account
FEES: None
COUNTRY: USD
HOST: Officialpayments.com
EASE: Simple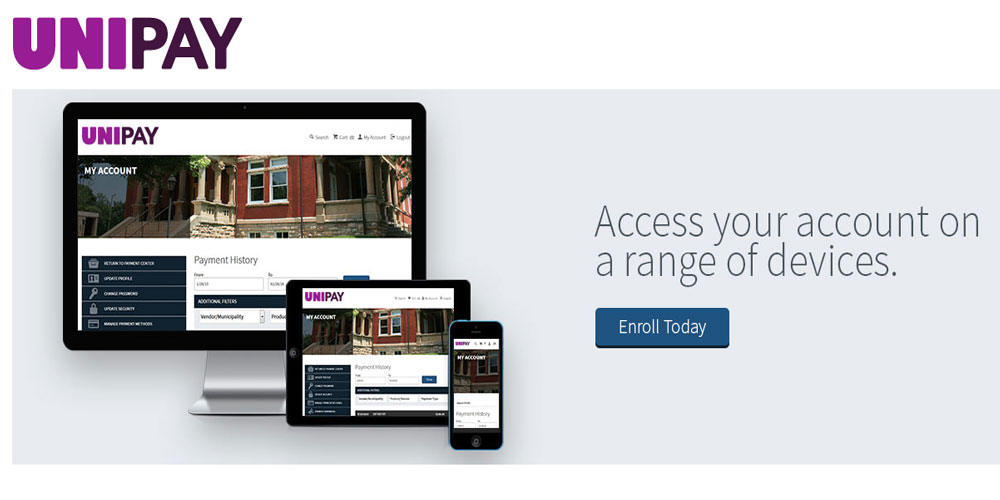 UniPay Direct
https://unipaygold.unibank.com/
Another very common payment processor is UniPay Direct, also seen as UniPay Gold. They have a customized approach specific for municipalities that link directly from your site: set up an account with specific parameters for various invoices you want your constituents to be able to apply payment to, give your residents options for quick, secure account payment, and it has the added benefit of being able to manage your invoice imports so that your users can track and see all fees they are responsible for, manage recurring payments, schedule reminders, and track payment history. This one is a little more complex than the previous 3 in that it involves more than just a standard click-to-send payment system, but it is hosted and managed by UniPay, so you have their 24/7 support available to you if you need help.
ACCESS: Client-owned Account
FEES: None
COUNTRY: USD
HOST: UniPayGold.unibank.com
EASE: Intermediate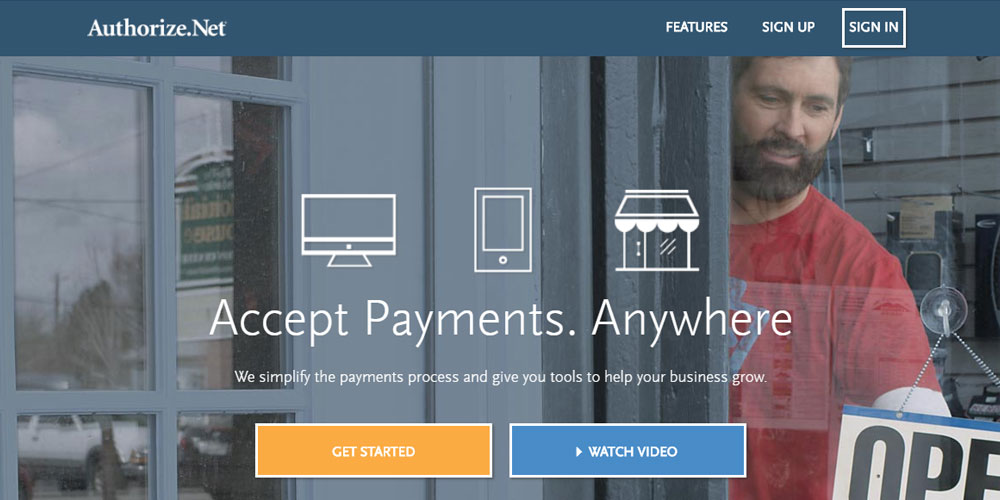 Authorize.net
Authorize.Net is a very popular solution for online payment processing and is available in both Canada and well as the United States. Transaction fees vary, depending on whether you have your own merchant account, or if you would like to set one up with Authorize.Net, but you can expect competitive rates of a small monthly fee, plus a standard per-transaction fee. Once you have signed up for the account, your developer will need to handle the integration for you. Integration fees may vary depending on the site core and complexity of the integration process.
ACCESS: Municipal website
FEES: Monthly + Transaction Fee
COUNTRY: CAD+USD
HOST: Municipal Website
EASE: Complex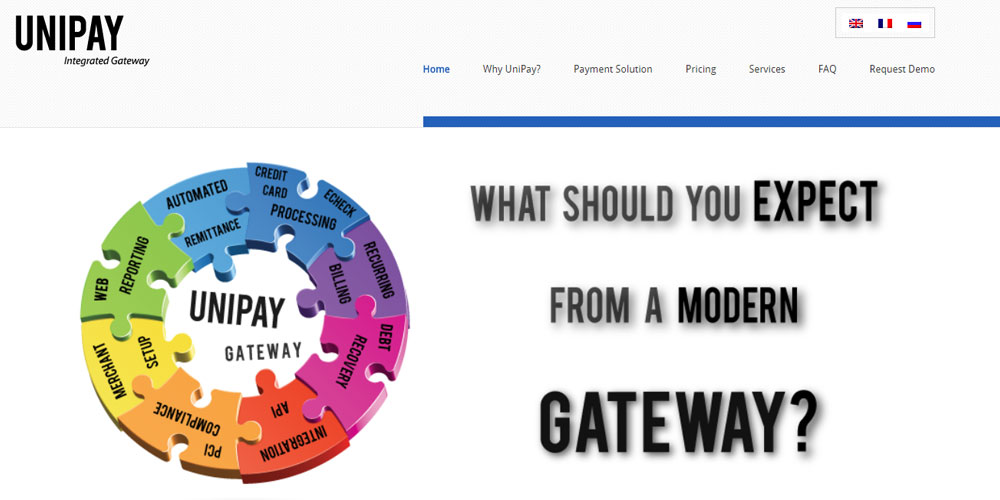 Unipay Integrated Gateway
Unlike the other options listed here, the Unipay system is much more robust and requires a lot more effort to get into place, however it is a fantastic system to invest in if you would like to house the payment processor on your own website versus being fed payments through thirds party solutions. The system can be completely white-labelled (which means it will appear to users as your own website/processor, not with other logos or links on it), giving skeptical online users the added confidence that they are indeed getting their online payments to the right recipient. There is more coding and in-depth support required, however Unipay offers you a complete solution, including setup, hosting the processor, and with their 24/7 support. Available in both Canada and the United States (keep in mind that Canadian processors require an additional validation step that USA processors don't so the integration process will be a little more involved).
ACCESS: Municipal website
FEES: Monthly + Transaction Fee
COUNTRY: CAD+USD
HOST: Municipal Website
EASE: Complex
Integration to Site
If you would like more information about adding the option to receive online payments on your municipal website, give me a call or drop me an email. I'll review your website with you and make a plan for the best option that suites your community's unique needs.